Guide to Upcoming Rugby in Dublin (and hotels)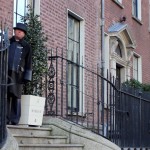 Brought to you by Luxury Hotels Ireland.
Looking to keep  the men in your life occupied while you check out the shopping and hotels Dublin or Limerick have to offer? Check.
Or searching for a distraction for the women in your life while you get stuck into the rest of the rugger season? Check, check.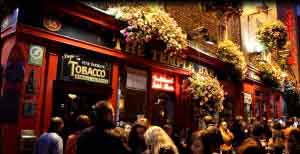 Whetting your appetite ahead of some April foolery in France in the Heineken cup, you can catch some Leinster fixtures in the RaboDirect Pro12 (the elite professional clubs in Ireland, Wales, Scotland and Italy to the more ignorant amongst us).  At their home turf in the RDS, Leinster face Glasgow Warriors on the 1st of March in RDS (beware the ides of March).
And again on home ground they face Italian side, Zebre, on the 21st of March.
Old rivalries will no doubt come to the fore later on the 29th of March, IF you are lucky enough to grab tickets. Munster travel to Dublin to take on Leinster at the Aviva.
Throw in a dogmatic Munster (aka thorn in Leinster's side), a home Dublin crowd and voila some world-class rugby!
Running, as they do, into the quarter final of the Heineken Cup (three is not enough) Leinster face French side, Toulon, on April 6th  in la belle France.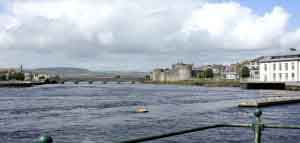 Over in Munster, if you fancy the experience of 30,000 silent reverent fans awaitng a conversion, check out the Thomond experience when Munster face Benetton Treviso on the 22nd of March.
Munster remain strong and competitive and look to be back on form, topping the table in the RaboDirect Pro12 and are unbeaten in the Heineken Cup. They face Toulouse in Thomond Park on the 5th of April.  There, you too can join the Red Army.
On the international stage, Ireland stands sixth in the world rankings and mid battle in the Six Nations with both opening two games under our belt against Scotland and Wales, Ireland will hope to repeat the Grand Slam achieved by the team of '09. We face England in Twickenham on the 22nd of February (check out our London site for guides).
Our last home international game of the season follows on the 8th of March as we face the passionate Italians in the Aviva. After this, yoo can follow them to Stade de France in Paris,a trip that would be well rewarded were they to pull off a victory.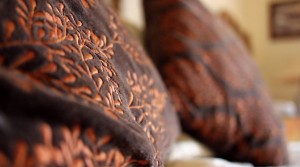 Come the day and come the hour. Come the power and the glory. We have come to answer…. you know the rest.
The post Upcoming rugby and hotels Dublin appeared first on Luxury Hotels Ireland.